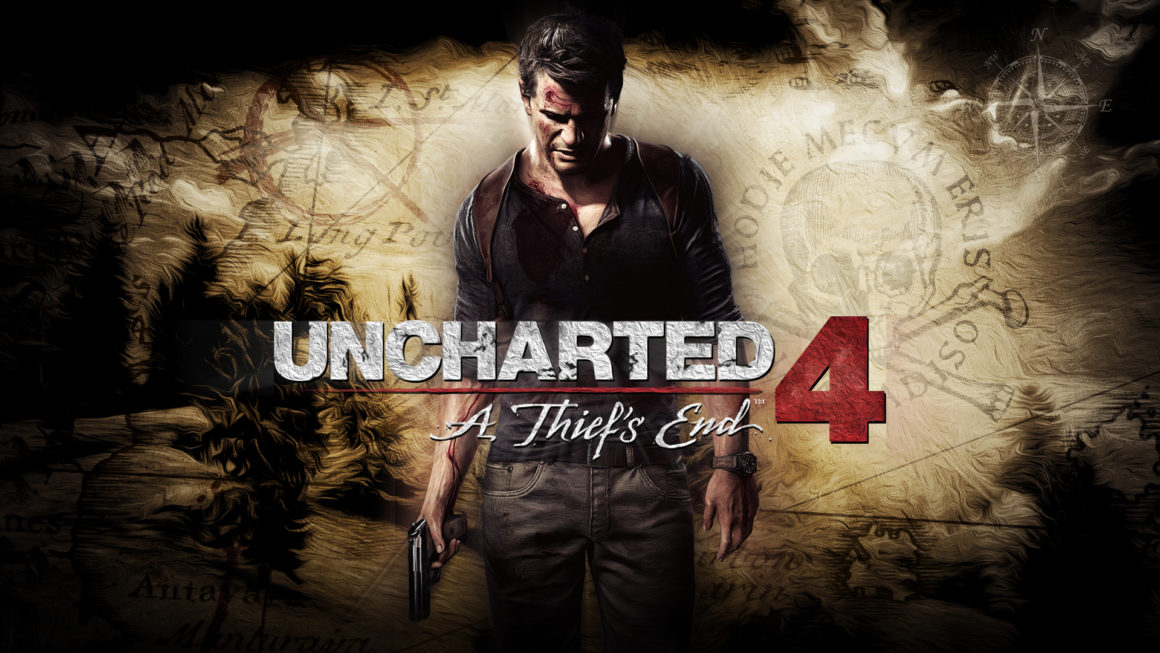 UNCHARTED 4: A THIEF'S END | Headbanner & Spielprofil
Alles hat irgendwann ein Ende, die Wurst hat bekanntlich zwei, aber auch Uncharted mit Nathan fand seinen krönenden Abschluss in Uncharted 4: A Thief's End (dt. Das Ende eines Diebes). Die Reise hat ein glückliches Ende gefunden, Elena und Drake sind doch noch ein Paar geworden und Cassie ist das Produkt ihres Abenteuertums. /Spoilerwarnung Ende/
Seit 2007 als der erste Uncharted-Pilotteil erschienen ist bis 2016 als der letzte Uncharted-Teil mit Nathan Drake veröffentlicht wurde, sind volle 9 sehr interessante Gaming-Jahre vergangen. Zwar hat uns Naughty Dog noch mit einem Spin-Off mit The Lost Legacy beglückt (dazu in einer eigenen Gaming-Card mehr), aber Nathan Drakes Karriere als Abenteurer ist mit U4 endgültig besiegelt. Vielleicht wird er als Gast in irgendeinem weiteren Uncharted auftauchen, so wie wir das von ND gewohnt sind mit Joel in The Last of Us Part II. Definitiv ist aber seit 7 Jahren nichts mehr passiert im Uncharted Universum, bis auf den Spielfilm mit Tom Holland und Mark Wahlberg, und das ist für Naughty Dog eine verdammt lange Zeit. Wir können somit ziemlich fest davon ausgehen, daß die Uncharted-Saga eine abgeschlossene Geschichte ist.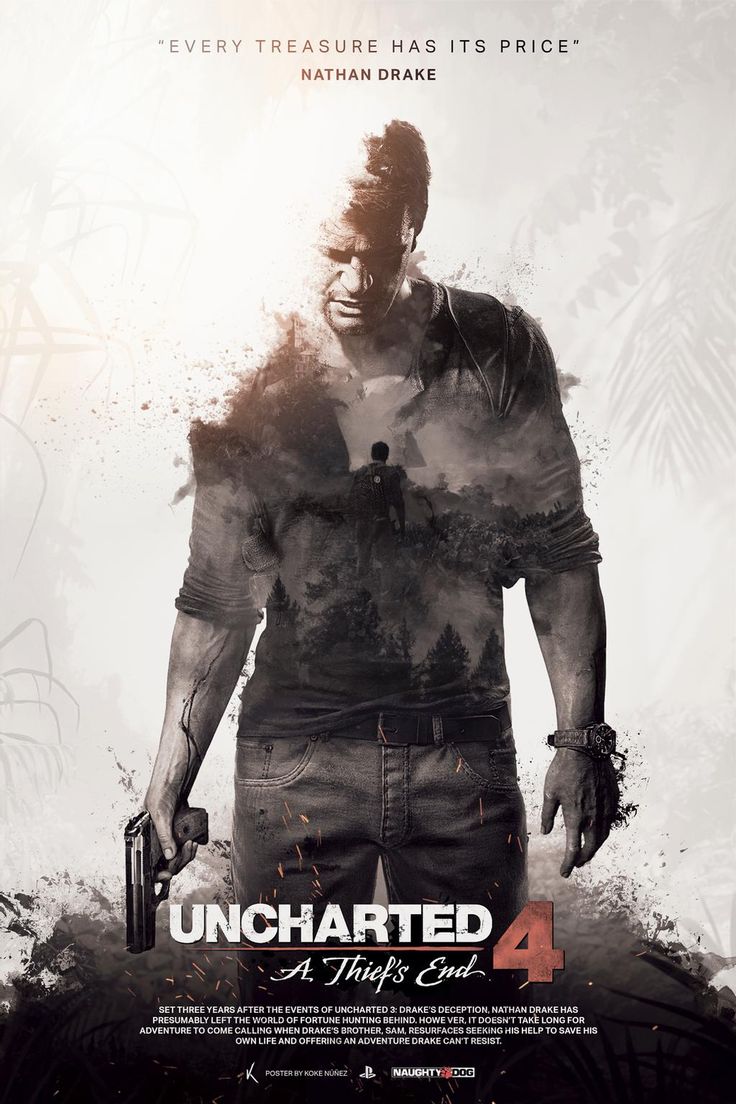 Und diese ist im vierten abschließenden Teil voller Überraschungen: vor allem die Tatsache, dass Nathan einen Bruder namens Sam(uel) hat und mit diesem bereits auf Abenteurer-Pfaden schritt weit vor dem ersten Uncharted-Teil. Auf der Suche nach Libertalia, der versunkenen Stadt von Averys Piratenvereinigung, wird unser Nate wieder von Sullivan und Elena begleitet.
Den größten Piratenschatz aller Zeiten wollen auch der reiche und skrupellose Rafe Adler mit seiner Söldnerchefin Nadine Ross bergen. Hier entstehen dann selbstverständlich konkurrierende Begehrlichkeiten, doch wie nah sich doch alle sind, erfahren wir in Rückblenden und Zeitsprüngen. Das Ende eines Diebes ist auch das Ende einer großartigen Tradition in der Gaming-Welt.
Ich weiß nicht wie viele Gaming-Stunden ich mit Uncharted verbracht habe rechnet man noch alle Multiplayer-Stunden des zweiten, dritten und vierten Teils mit, aber es sind sehr sehr viele glücklich verbrachte Stunden, die ich nicht missen will. Uncharted ist ein fester Bestandteil meines Zocker-Daseins und ich bin froh und glücklich darüber, dass ich diese Epoche miterleben durfte. Auf meinem Grabstein möge stehen Sic Parvis Magna ;-).
Nicht nur, dass ich Dutzende Uncharted-Platintrophäen komplettieren durfte, die Jahre des Zockens und des Wartens und Bangens ob denn weitere Teile dieser unendlich endlichen Geschichte folgen werden, haben mich durchaus geprägt. Uncharted ist mit ein Grund warum Born4play.de entstanden ist.
Wer sich übrigens Uncharted 4: A Thief's End genauer und detaillierter anschauen will, dem kann ich meinen Let's Adventure-Play auf dem Freedoomizer Gaming-Channel empfehlen.
Headbanners

Spielfakten
Die wichtigsten Fakten zu Uncharted 4: A Thief's End
Offizielles Logo
Offizieller Trailer
Top10 Bildergalerie
Es tut uns leid, dass der Beitrag für dich nicht hilfreich war!
Lasse uns diesen Beitrag verbessern!
Wie können wir diesen Beitrag verbessern?