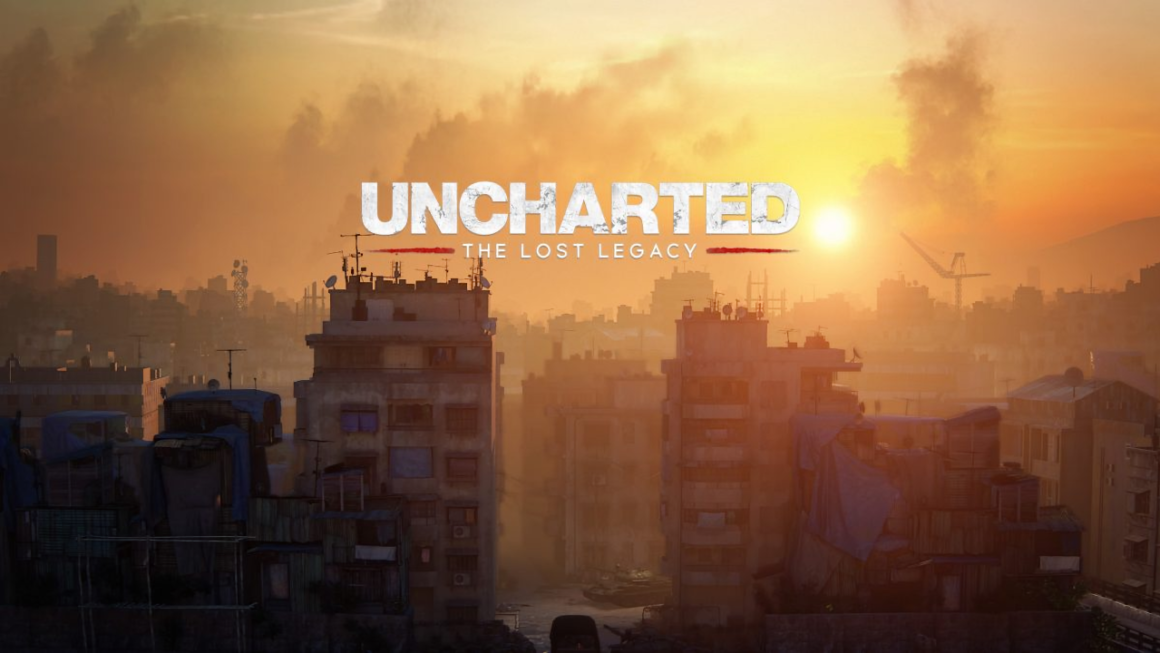 UNCHARTED: THE LOST LEGACY | Headbanner & Spielprofil
Mehr als 1 Jahr nach Nates Abschied überraschte uns Sony und Naughty Dog mit einer Wiederauferstehung des Mythos Uncharted. The Lost Legacy beschert Chloe Frazer einen eigenen Teil und diese Wahl war vorzüglich.
Denn man hätte auch andere Charaktere aus dem Franchise nehmen können und ihnen einen Spin-Off schenken wie z.B. Victor Sullivan oder Elena Fisher, vielleicht sogar Charlie Cutter, doch die Wahl Chloe Frazer ein eigenes Abenteuer durchleben zu lassen, war meiner Meinung nach vortrefflich und somit zu 100% richtig. Nicht nur weil Chloe scharf ist und eine ehemalige Liebschaft Nathans, wie wir aus dem zweiten Teil erfahren haben, sondern weil sie mit ihren indischen Wurzeln aus einem Land kommt, welches nicht nur eines der größten Länder der Welt ist, sondern auch über eine reiche altertümliche Kultur verfügt aus welcher sich, wie wir erspielen konnten, eine wunderbare klassische Uncharted-Story ersinnen ließ:
Unsere diebische Chloe heuert Nadine Ross, die ehemalige Leiterin der Söldner-Truppe Shoreline an, um den Stoßzahn von Ganesha zu finden. Dieses Artefakt ist seit dem Untergang des Reiches Hoysala vor vielen Jahrhunderten verschollen und würde auf einer Auktion ein beträchtliches Sümmchen einbringen. Doch leider ist auch der Warlord Asav mit seiner Truppe auf der Suche nach diesem Stoßzahn. Sein Artefakt-Experte ist kein geringerer als Nathans Bruder Sam. Asav tauscht das Artefakt gegen eine Bombe der Söldner-Firma Shoreline ein, die nun von Orca geführt wird. Damit will er den Bürgerkrieg gewinnen, indem er sie in einer indischen Großstadt detonieren lässt.
Um das zu verhindern müssen nun die ungleichen Drei: Chloe, Nadine und Sam zusammenarbeiten um den gefährlichen Todeszug welcher in die Großstadt unterwegs ist, aufhalten zu können. Natürlich ereilt hierbei den Ober-Bösewicht Asav und seinen Geschäftspartner Orca die gerechte Todesstrafe. Chloe spendet sehr zum Missfallen Sams das Artefakt gegen ein Finderlohn an das indische Kultusministerium und beendet damit den Bürgerkrieg.
Wir sehen also dass es Naughty Dog auch mit einem anderen Creator-Duo, Shaun Escayg und Kurt Margenau, schafft ein neues Abenteuer in bekannter Uncharted-Qualität zu kreieren. Für mich persönlich war das Auftauchen von The Lost Legacy eine völlige Überraschung. Es gab kaum Ankündigungen oder Gerüchte, dass 1 Jahr nach Release des vermeintlich letzten Uncharted-Teils noch irgendetwas folgen könnte. Doch Naughty Dog hat hier wohl parallel auf eine zweite Karte gesetzt und wie wir aus dem Epilog von A Thief's End herauslesen können, als sich Samuel und Victor von Nathan und Elena verabschieden, dass man sich doch irgendwie ein kleines Hintertürchen offen lässt und Uncharted nicht völlig aufgibt.
Es ist wohl überflüssig zu erwähnen, dass ich auch The Lost Legacy platiniert habe und wie schon mit U4 ein Let's Speedplay auf meinem kleinen aber feinen Freedoomizer YouTube-Channel hochgeladen habe.
Headbanners


Spielfakten
Die wichtigsten Fakten zu Uncharted: The Lost Legacy
Offizielles Logo

Offizieller Trailer
Top10 Bildergalerie
Es tut uns leid, dass der Beitrag für dich nicht hilfreich war!
Lasse uns diesen Beitrag verbessern!
Wie können wir diesen Beitrag verbessern?