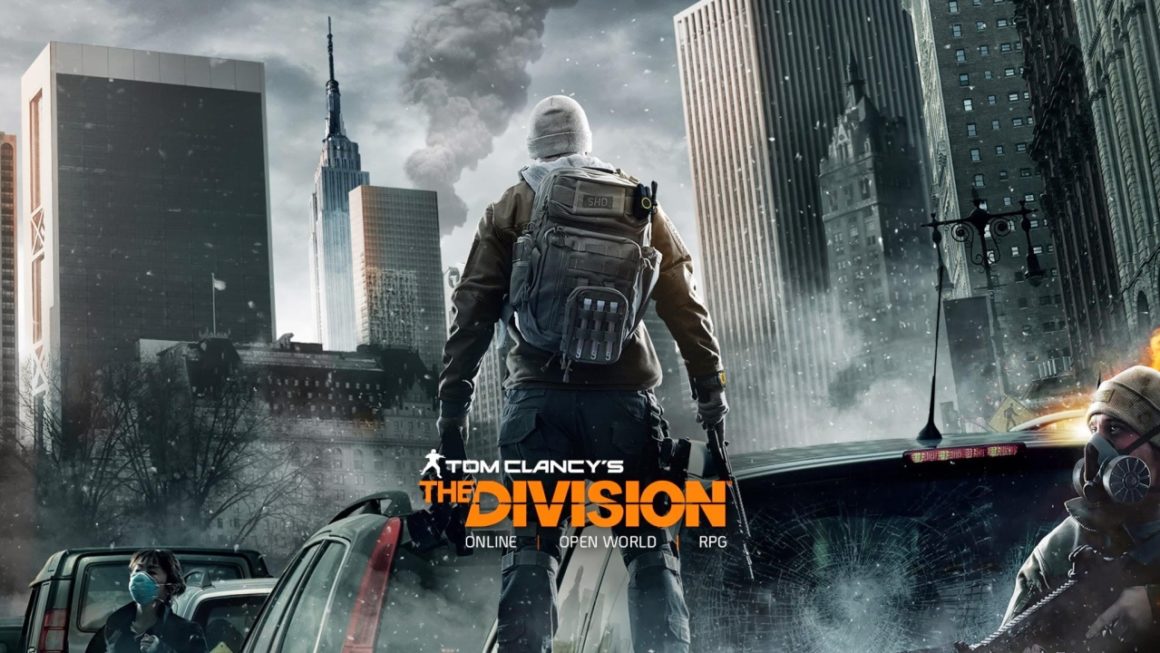 THE DIVISION | Headbanner & Spielprofil
Spiele mit apokalyptischen Endzeit-Szenarien sind derzeit voll im Trend. Es gibt neben The Last of Us Dutzende Spiele wie z.B. Days Gone mit demselben Thema. Auch Ubisofts The Division schlug in dieselbe Kerbe, jedoch mit einem realistischeren Szenario.
Beim ersten Ableger von The Division nämlich wird die amerikanische Gesellschaft mit Haupthandlungsort New York von einem Virus heimgesucht, welcher die Stadt völlig zum Erliegen bringt und eigene anarchistische militante Gruppen entstehen, die vor der Seuche ums Überleben kämpfen. Ein völlig desaströses New York ist die Folge, in welchem unsere Spezial-Einheit von The Division wieder für staatliche Ordnung und den Wiederaufbau einer zivilisierten Gesellschaft sorgen soll. Dies passiert natürlich mit Waffengewalt, denn mit Anarchen in einer mit biologischen Kampfmittel verseuchten Großstadt lässt sich schwer reden.
Das Setting einer verkommenen und lebensgefährlichen Mega-Metropole wurde von Massive Entertainment überzeugend umgesetzt. Es hat sehr viel Spaß gemacht in den Straßen und verbarrikadierten Gebäuden nach Hinweisen für die Virus-Pandemie zu suchen und hautnah mitzubekommen wie das Schicksal einzelner Bewohner und ihrer Familien bei Ausbruch des Virus in New York aussah. Der Detailreichtum ist überwältigend, den Müll kann man förmlich riechen so überzeugend wird er animiert. Verregnete, vermatschte Straßen in denen sich die Lichter von Laternen spiegeln sind nur ein Beispiel wie gut die Endzeit grafisch umgesetzt wurde. Ich habe zwar das Spiel bis Platin durchgespielt, jedoch haben mir die Schwierigkeitsgrade ab dem zweiten DLC Trophy-Pack Survival und dem dritten DLC Last Stand die Lust auf The Division irgendwann vollends verhagelt. Das war mit ein Grund warum ich mir die Fortsetzung von The Division nicht mehr antun wollte.
Irgendwie empfinde ich Loot-Shooter nur für eine begrenzte Zeit interessant. Zwar konnte die Dark Zone und der PVP-Modus etwas für schaurige Abwechslung sorgen, aber auch dies hat sich nach einigen Monaten ausgelutscht. Es kommen dann andere Spiele, die solche Titel wie The Division einfach übertrumpfen. Wenn es keine starke Story gibt, die den Spieler längerfristig fesselt und emotional mitnimmt, können die vielen Ausrüstungs-, Skills- und Waffen-Drops nach dem Loot-Kill auch nicht mehr Spielzeit binden.
Headbanners

Spielfakten
Die wichtigsten Fakten zu The Division
Offizielles Logo

Offizieller Trailer
Top10 Bildergalerie
Es tut uns leid, dass der Beitrag für dich nicht hilfreich war!
Lasse uns diesen Beitrag verbessern!
Wie können wir diesen Beitrag verbessern?