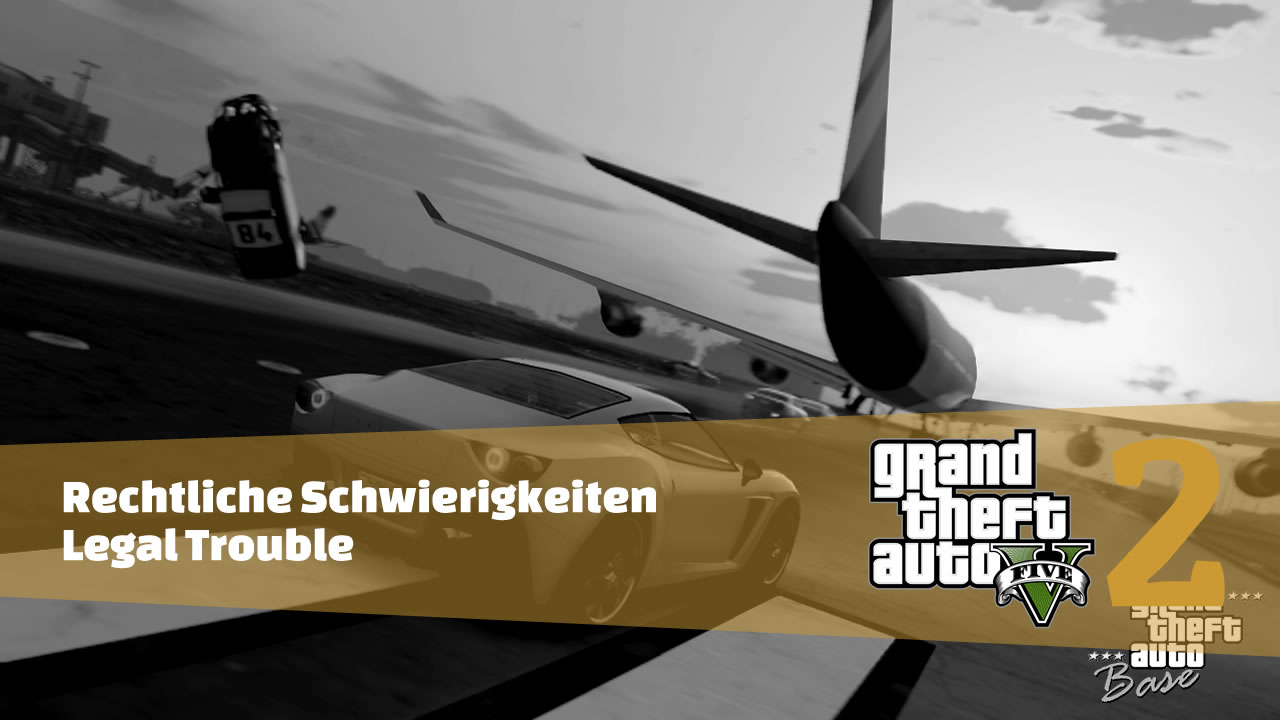 GTA 5 Platz #2 | Rechtliche Schwierigkeiten
Wie ich euch bereits in meinem Artikel zu meinen GTA 5 Lieblingsmissionen angedeutet habe, präsentiere ich euch hier die 10 besten GTA Missionen, die mich selbst nach einigen Replays immer noch begeistern konnten.
Nun, nach 6 Sonntagen in denen ich euch die Plätze 10-5 vorgestellt habe, kommen wir endlich zu den Trophäenplätzen 4-1. Es war nicht einfach sich zu überlegen welche 3 Missionen ich auf die Plätze 3, 2 und 1 legen soll.
Auf dem zweiten Platz meiner Top 10 landet fast sprichwörtlich die Mission Rechtliche Schwierigkeiten (OT: Legal Trouble). Sprichwörtlich weil sich der Großteil der Verfolgungsjagd auf dem Los Santos International Airport abspielt und hier einige sehr beeindruckende Szenen das Ganze echt spielenswert machen.
Zuvor kommt es aber im Büro des Direktors der Vinewood Studios Solomon, seiner rechten Hand Michael, der Assistentin von Devin Molly und dem Milliardär Devin Weston zu einem Streitgespräch, bei dem Solomon die Originalrollen des aktuell produzierten Films an Molly herausgeben muss, damit sie diese ausser Landes schafft, denn Devin hat vor das gesamte Filmgelände abzureissen um Eigentumswohnungen zu bauen und braucht dafür keinen Kinokassenschlager.
Das lässt sich Michael De Santa, ausführender Produzent und um sein Lebenswerk betrogener Berufsverbrecherr jedoch nicht gefallen und verfolgt daraufhin die flüchtende Molly. Obwohl er eigentlich bloss wieder die Filmrollen haben will, fürchtet sich Molly derart vor ihm, daß sie unter Polizeischutz über die Pisten des Flughafens brettert und dabei Kollisionen mit landenden und startenden Flugzeugen verursacht. Als sie dann vor einem Hangar ankommt, steigt sie aus und versucht unterhalb einer gerade laufenden Turbine einer Maschine durchuzulaufen und wird von dieser hineingezogen und völlig zermetzelt.
Nun nimmt Michael die Filmrollen an sich und flüchtet vor den anrückenden Polizeistreifenwagen, die den Flughafen und den Hangar umzingeln wollen.
Obwohl die Szene mit dem Tod von Molly wirlich brutal ist, finde ich jedoch die gesamte Flucht- und Verfolgungsjagd auf dem Flughafen sehr gut gemacht. Die verlangsamten Zeitlupen-Abschnitte wenn Polizeiautos mit stehenden oder landenden Maschinen kolidieren und somit das Spielgeschehen einen ccolen Effekt erhält, aber man nicht während des Gameplays das Gefühl hat behindert zu werden, halte ich für überragend von Rockstar inszeniert. Dies ist einer der Hauptgründe warum Rechtliche Schwierigkeiten meine Nr. 2 ist.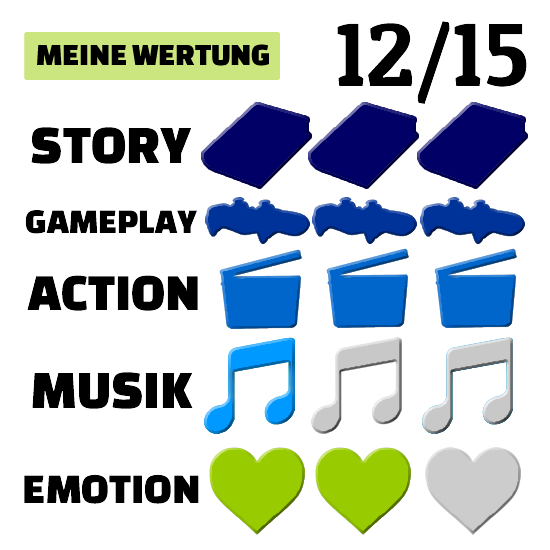 ---
Hier noch einige eigene Videos zu meinen Lieblingsmissionen, die nicht den Einzug in die Top 10 gefunden haben:
Die Ballade von Rocco (The ballad of Rocco)
---
Träger (Pack man)
---
Gegen das Gesetz (I fought the law)
Es tut uns leid, dass der Beitrag für dich nicht hilfreich war!
Lasse uns diesen Beitrag verbessern!
Wie können wir diesen Beitrag verbessern?