ARMY OF TWO: THE DEVIL'S CARTEL | Headbanner & Spielprofil
Die Army of Two Reihe ist wie der Name es schon andeutet, ein Spiel in welchem eine "2-Mann-Armee" im Koop-Spielmodus gegen virtuelle Gegner antritt. Vor allem der zweite und derzeit letzte Ableger The Devil's Cartel für die Playstation 3 ist eine Zweier-Ballerorgie und Destruction Game, das Seinesgleichen sucht.
2 Spieler konnten Online im Koop-Modus bzw. können offline immer noch im Splittscreen-Modus das Spiel angehen als Söldner Alpha und Bravo bzw. Eliot Salem und Tyson Rios und gegen ein mexikanisches Drogenkartell kämpfen. Der Schwerpunkt dieses Spiels liegt eindeutig auf dem taktischen Shooter und hat neben einer kleinen Geschichte, die in Filmsequenzen erzählt wird, nur eine einzige Mission: Schießen und zerstören. Das ganze wird unterstützt durch eine beispiellose Explosions-Action in welchem unsere beiden Akteure mit ihren Masken immer cool aussehen. Leider kann dieses Spiel online nicht mehr gespielt werden obwohl ich gerne an diesen Koop-Taktik-Shooter zurückdenke und die vielen Stunden, die ich mit meinem Buddy damals verbracht habe um das Spiel zu platinieren. Hoffentlich legt Electronic Arts irgendwann mal wieder einen Teil auf. Derzeit gibt es aber keine Anzeichen dafür. Schade.
Headbanners
Spielfakten
Die wichtigsten Fakten zu Army of Two – The Devil's Cartel
Offizielles Logo
Offizieller Trailer
Top10 Bildergalerie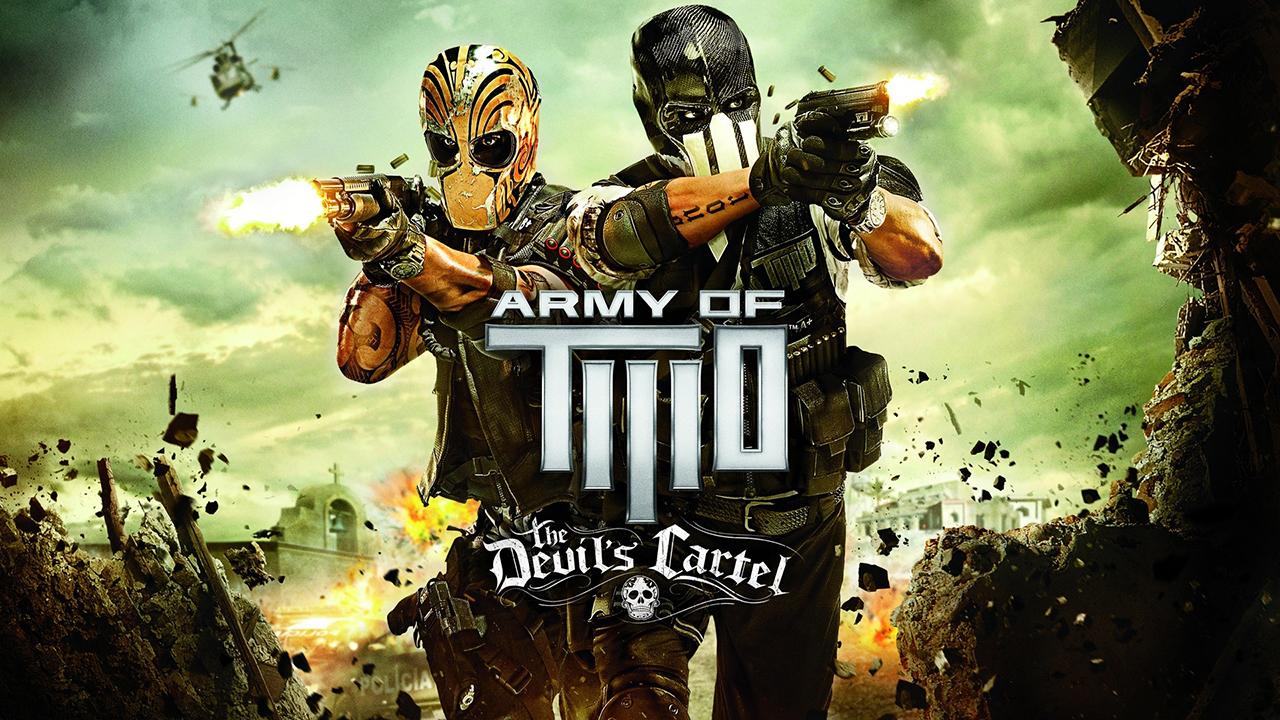 Es tut uns leid, dass der Beitrag für dich nicht hilfreich war!
Lasse uns diesen Beitrag verbessern!
Wie können wir diesen Beitrag verbessern?